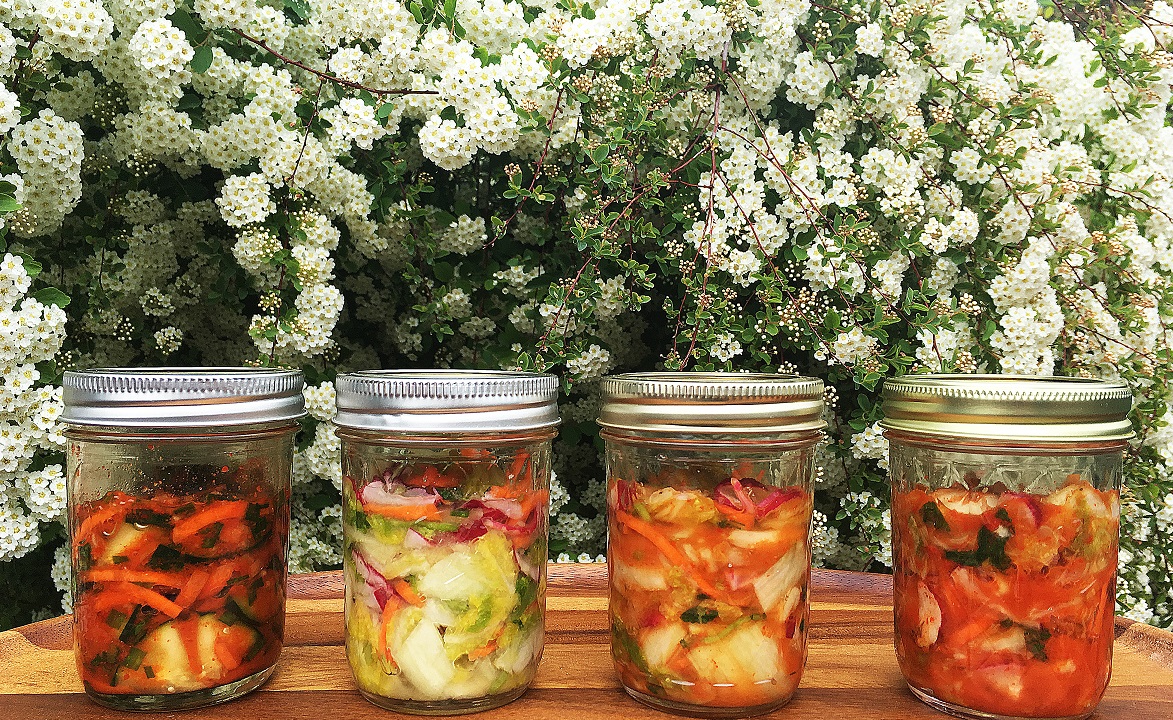 About Feisty Ferments
Feisty Ferments LLC was founded in 2019 and is a family owned, small business operated by a native South Korean and her American husband. We are an extremely small business located in Grand Junction, CO that operates under the Colorado Cottage Food Act.
You have no idea how much we appreciate your business!
Our Mission
Feisty Ferments LLC strives to promote traditional and natural fermentation methods as a healthy alternative to processed and artificially flavored foods that are not only destructive to our bodies but also to the environment. We believe that naturally fermented foods, free from artificial preservatives, as part of a well-balanced diet, promote a healthy mind, body, and planet. All food produced by Feisty Ferments LLC will always be 100% animal free. Whenever possible, we'll choose reusable, compostable, or recyclable products during food preparation, storage, and sampling to minimize the environmental impact of our business.